Hines College Researchers Develop Affordable, More Precise Prosthesis
Upper limb prosthesis awarded 2022 International Design Excellence Award
by Stephen Schad • September 29, 2022
University of Houston Gerald D. Hines College of Architecture and Design industrial design (ID) students David Edquilang ('22) and Niell Gorman ('21), along with ID co-director and professor Jeff Feng, recently received a Bronze Award from the Industrial Designers Society of America's (IDSA) International Design Excellence Awards (IDEA) for Knack – an upper limb prosthesis developed to provide disadvantaged amputees with an improved ergonomic and functional prosthesis experience.
Building on the ID program's human-centered design focus, the design team found inspiration for Knack from the overwhelming demand for prostheses worldwide. Across the globe, over three million people currently live with an arm amputation. In the United States, almost 200,000 amputations occur each year, with over half of those due to vascular diseases. After identifying a significant need in the local underserved communities for more affordable prostheses, the team determined it wanted to develop a more economically accessible prosthesis.
"Through a partnership with local healthcare professionals, the team saw the opportunity to develop and build fully functional prostheses for patients in need at no cost," said Feng.
As a considerably more flexible and preferred option, 3D-printed prostheses offer a higher level of dexterity.
Occupational therapists currently create their original splints using materials from hardware stores to provide minimal and basic functionalities. The Hines College design team sought to develop more customized and lightweight prostheses with more capabilities.
Knack was fashioned in part using 3D scanning and virtual reality sculpting, capitalizing on the advantage that 3D printing has brought to the design process. Utilizing 3D scanning as part of the design process allowed the team to achieve a perfect fit by collecting a high-fidelity model of the amputee's body interface. The multi-material 3D printing method allows for a lightweight prosthesis with high dexterity. The design leverages the flexibility of the additive process to create compliant, variable density parts with a unique personalized aesthetic.
The streamlined process occurs much more quickly and results in a more affordable prosthesis due to the significantly reduced labor expense. The design team concluded that Knack's readily available technology costs an estimated one-tenth of existing prostheses.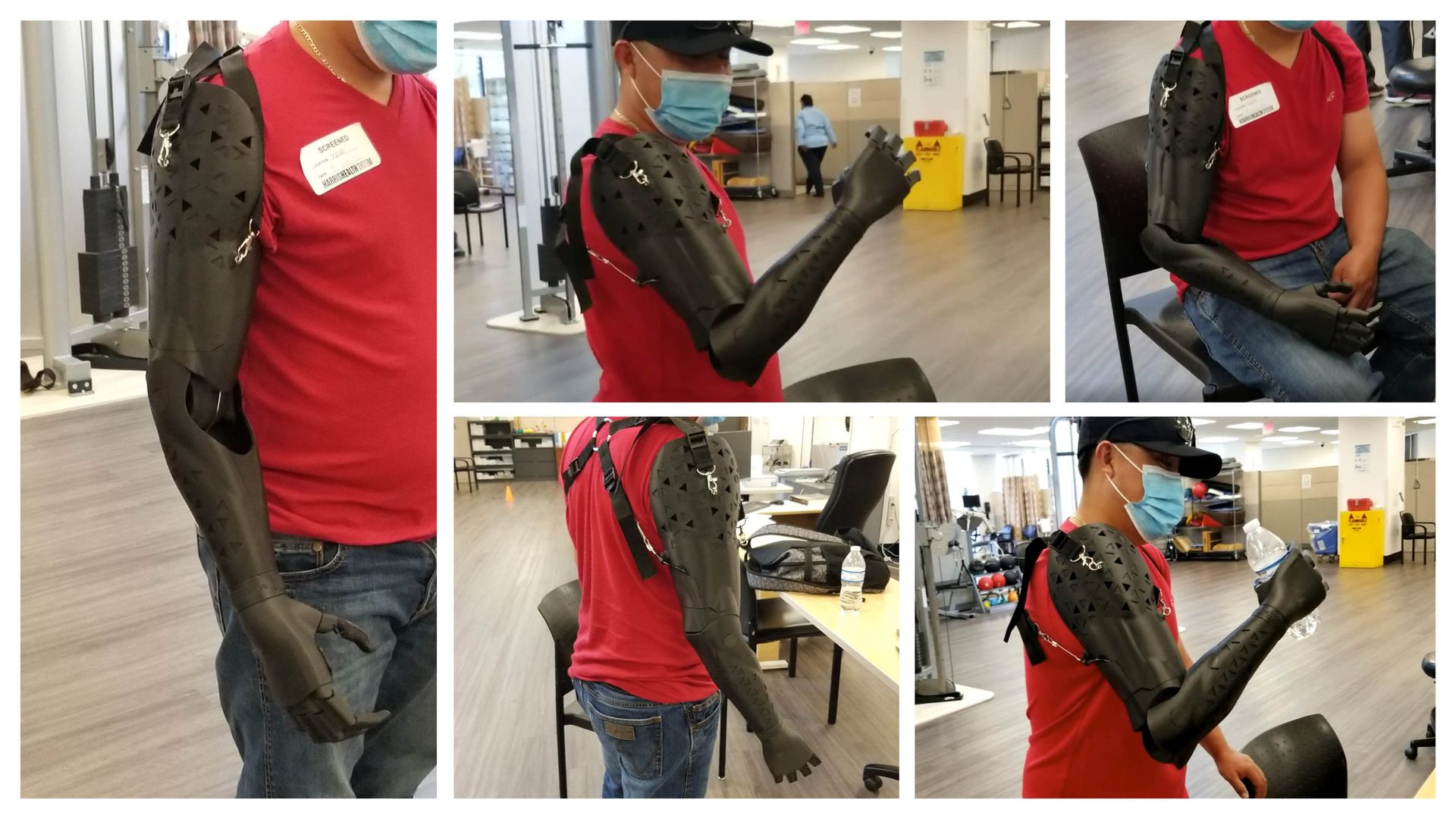 As a considerably more flexible and preferred option, 3D-printed prostheses offer a higher level of dexterity. The hand mechanism is simplified by using elastic thermoplastic polyurethane hinge springs at all joints. The kinetic movement comes from a hybrid system with body-powered arm actuation and a motorized hand unit. The design is lightweight and breathable, seeking to provide a comfortable experience for the user. Using an anthropomorphic aesthetic to match the user's body and hand, Knack can also create a sense of realism, resulting in a stronger psychological connection between the user and the prosthesis.
"With the new aesthetic identity of Knack, the patient regains their confidence at work and home," shared Feng. "They are happy to wear it at all times with little stigmatic concern."
Thanks to UH students and faculty, there is no doubt that Knack has opened a new world, making prostheses more accessible to amputees through modern design and fabrication.
More College of Architecture and Design Stories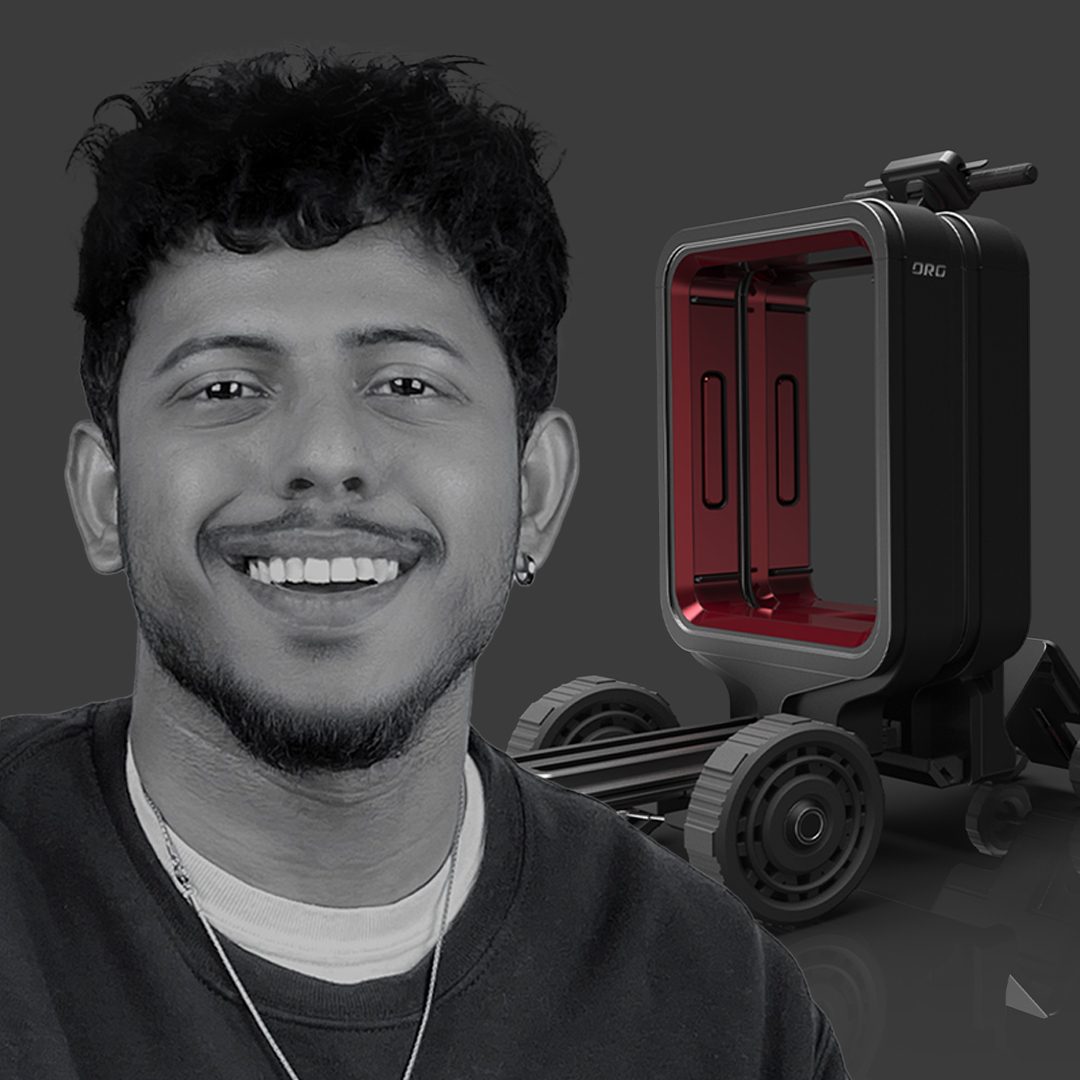 Jacob Abraham '22 is the 2022 first place winner for his design of Oro, a delivery vehicle created for urban environments.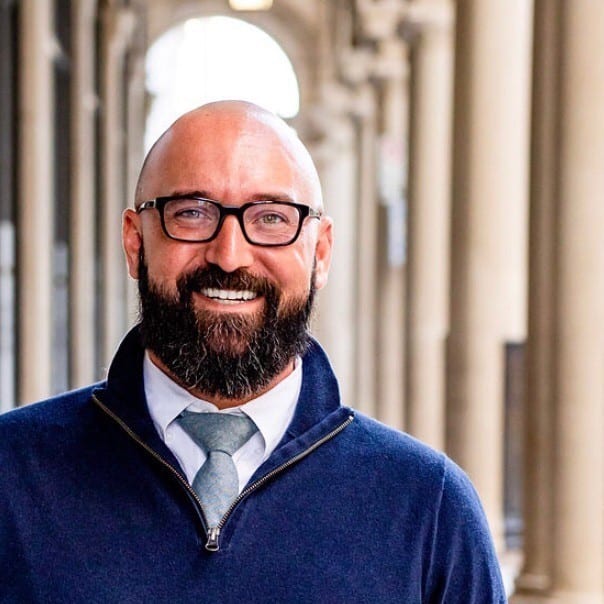 ��My time at UH taught me the value of being wrong and how to embrace those opportunities to learn. Design is iterative ... Collaborative design is a conversation."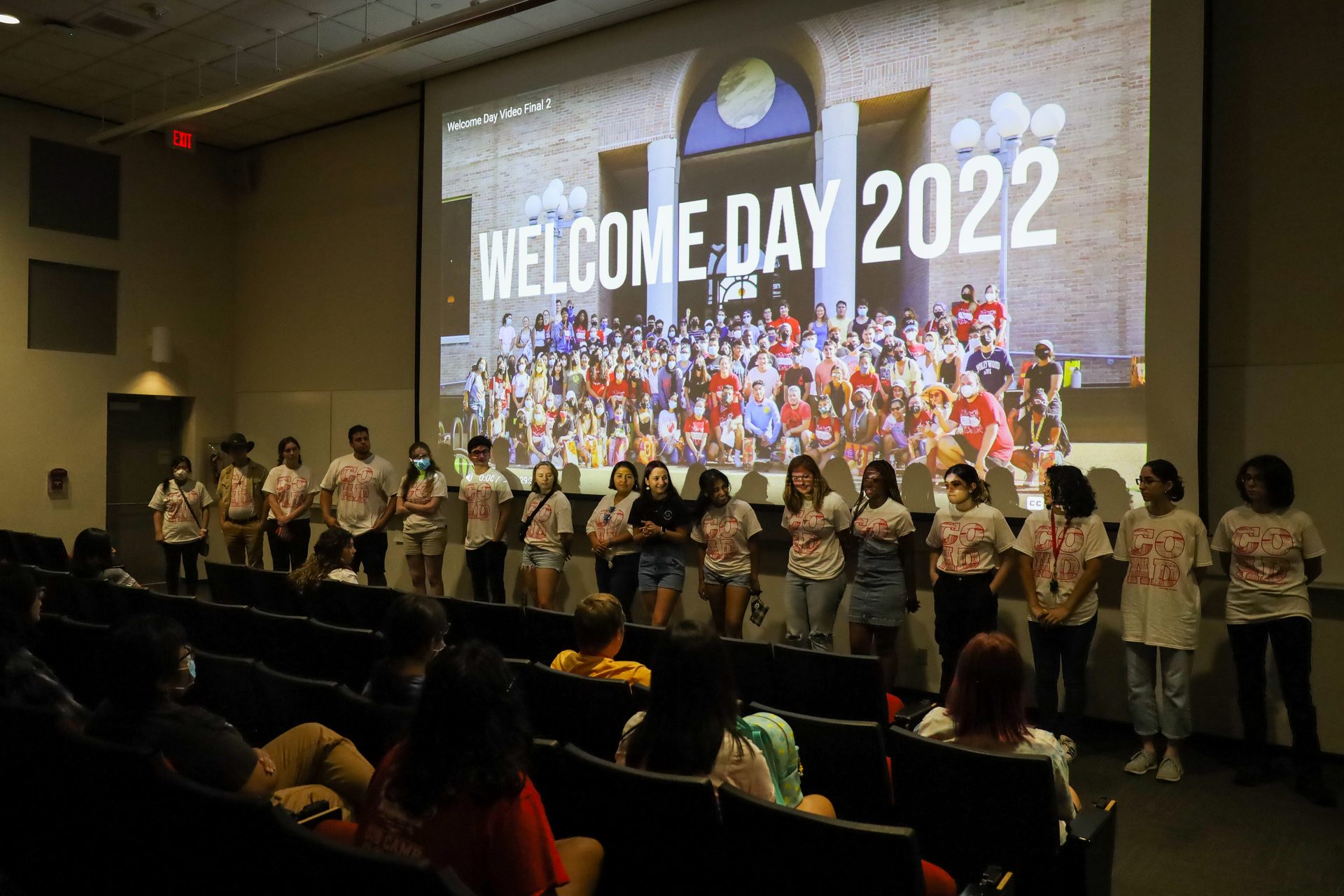 Students Lead Annual Welcome Day Tradition
Hines College student organizations prepare incoming students for a new year