"The Irritable House" Revolutionizes Affordable Housing
Hines College Faculty Honored with TxA Studio Award for Modular Construction Proposal
by Stephen Schad • July 25, 2023
The Texas Society of Architects recently announced Z4A Architects, led by Gerald D. Hines College of Architecture and Design faculty Rafael Beneytez-Duran (associate professor and director of undergraduate architecture) and Ophelia Mantz (assistant professor of interior architecture), as a recipient of the 2023 Studio Award Winners for its project "The Irritable House."
With the construction of the new M-45 speedway in Madrid, Spain, community leaders immediately recognized the urgency to address the displacement of a long-established community whose homes were now in the path of the new motorway. It tasked developers with creating proposals resulting in a modular system for affordable houses, facilitating the smooth relocation of its affected residents.
Z4A Architects answered the call by developing "The Irritable House." Nestled in the southwest suburbs of Madrid, this innovative project represents a paradigm shift in affordable housing thanks to its cutting-edge modular construction. By exploring the possibility of synthesizing multiple construction options within one design, the concept aims to apply its experience to larger multi-floor buildings.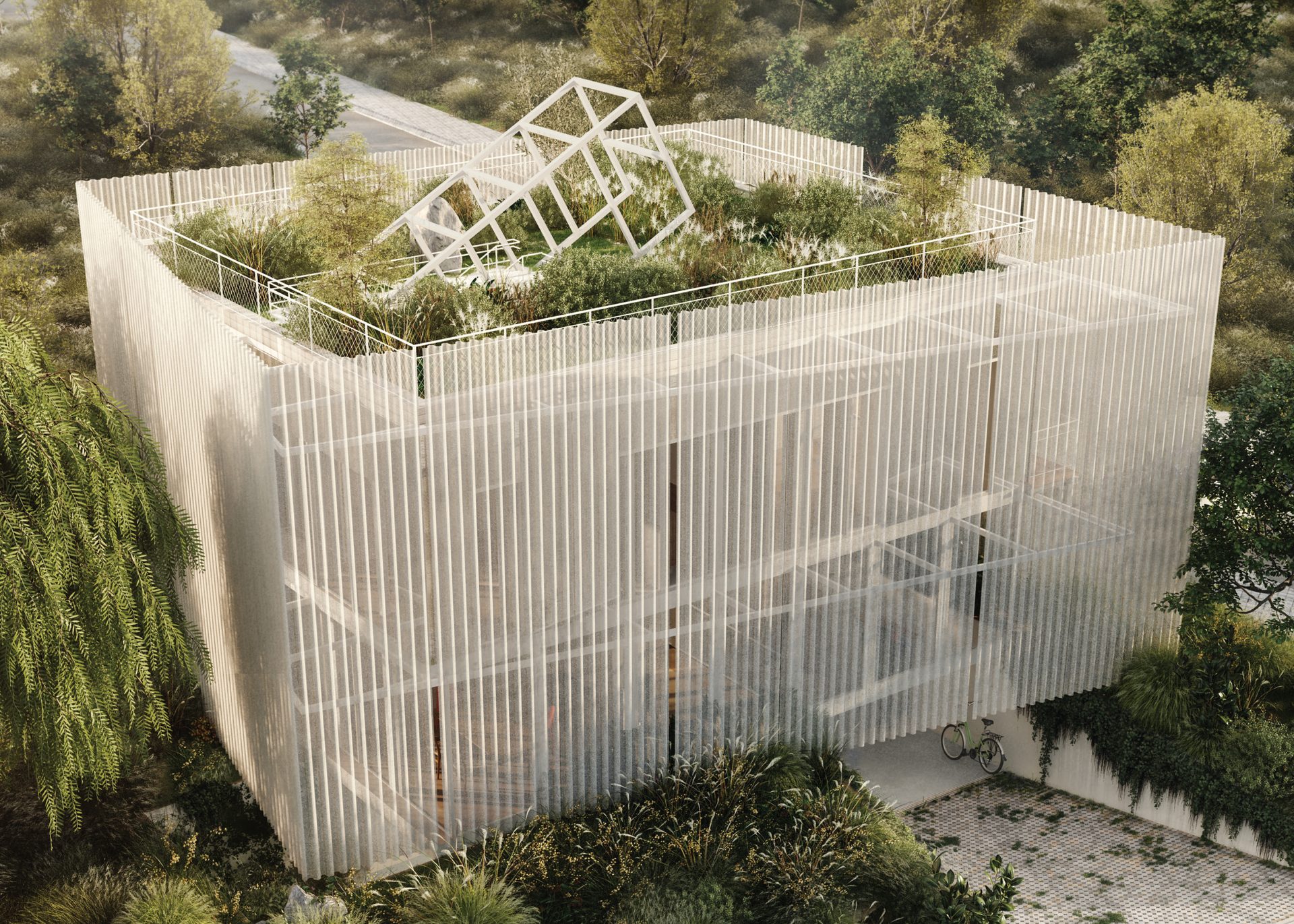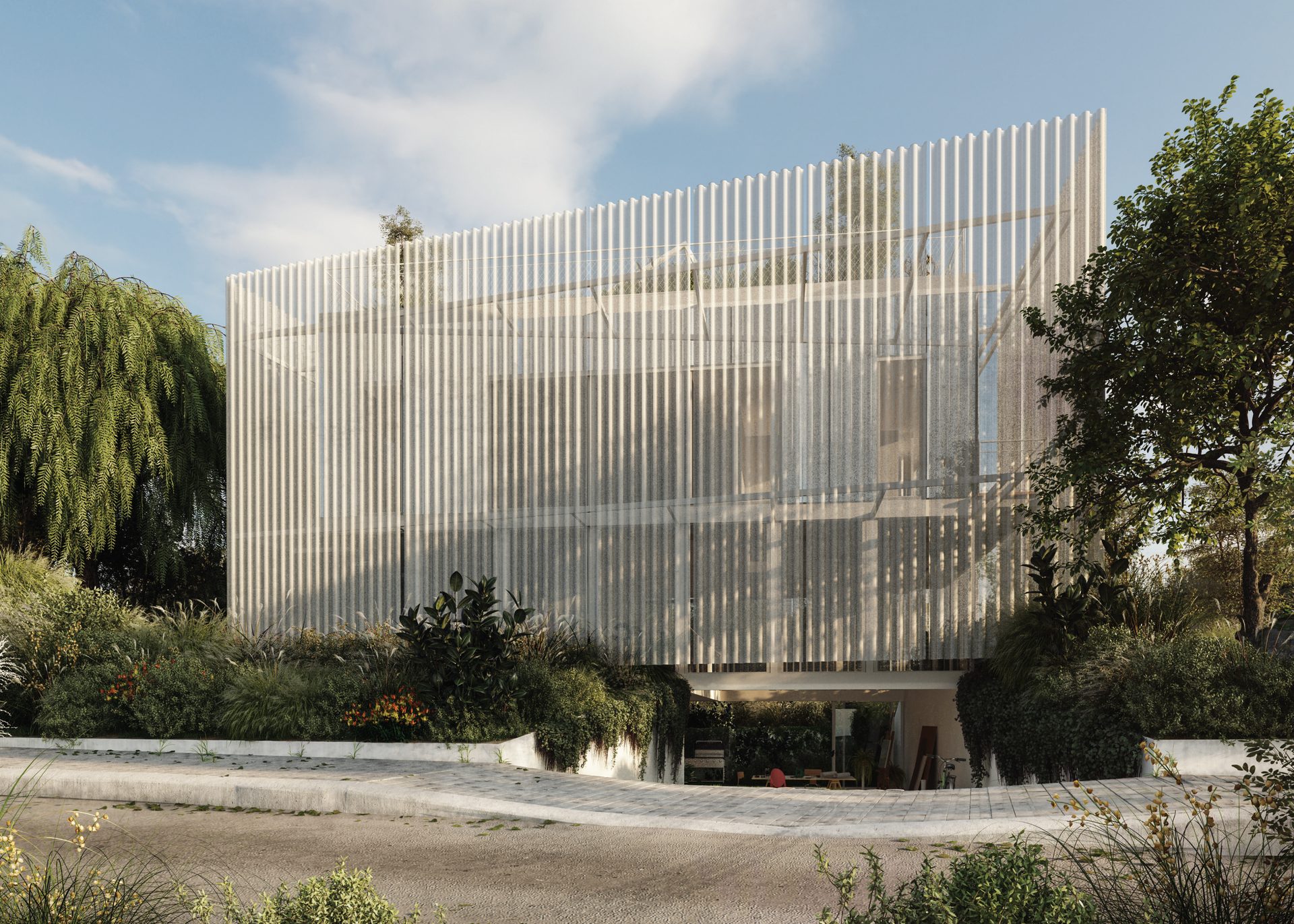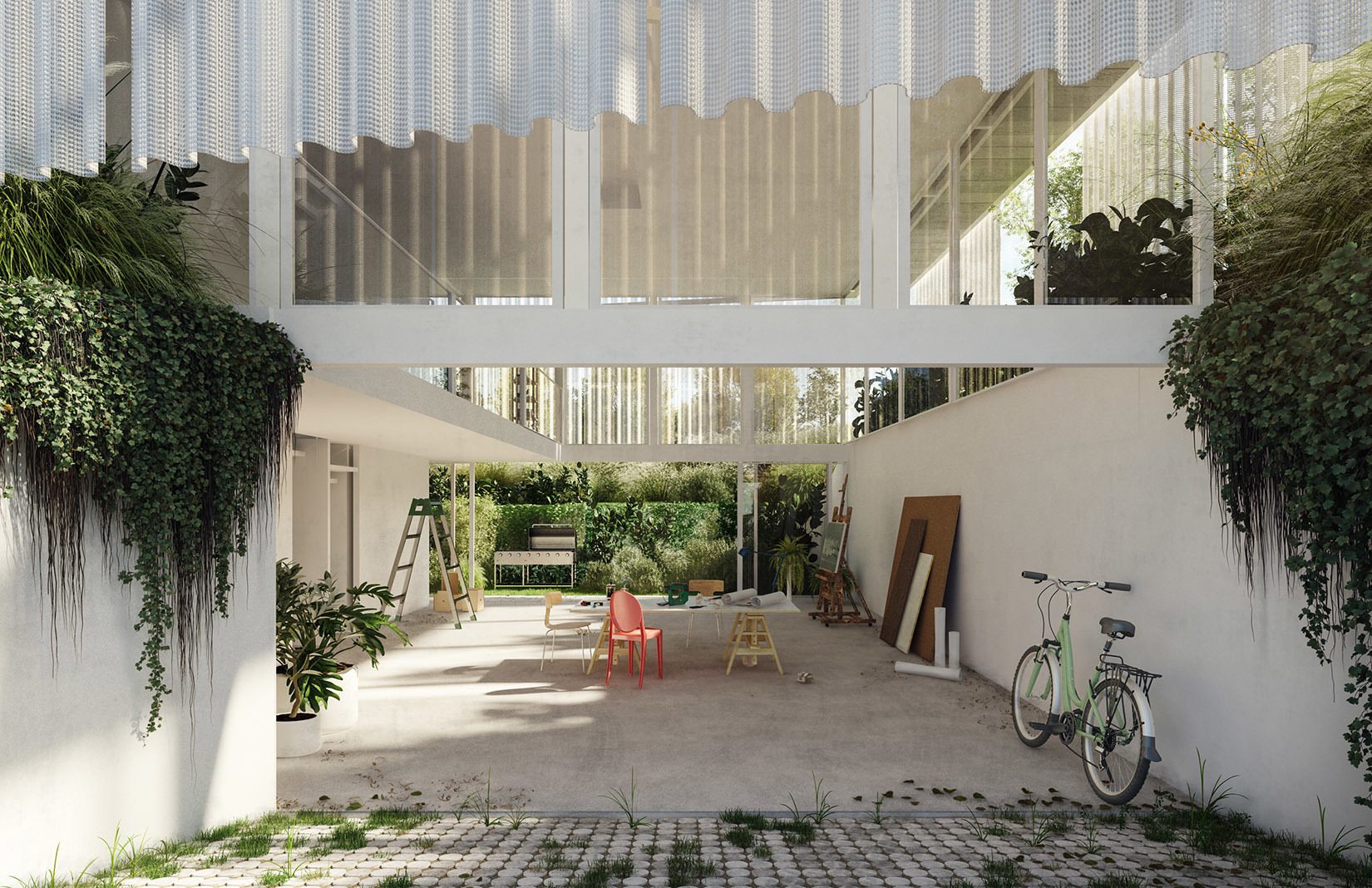 Key to this initiative is the quest to reduce construction time and costs through an industrialized process. The proposal promises a more efficient and cost-effective approach to housing construction by streamlining house assembly with minimal maneuvers and simplified details.
"The irritable house is named after its skin's capacity being adaptable to the surrounding environments," said Beneytez-Duran. "For instance, the skin is a device that, beyond holding the image of the house, modulates the discrepancies between proposed standardization of construction systems and different urban conditions while also building an environmental air pillow subject to gardening and leisure."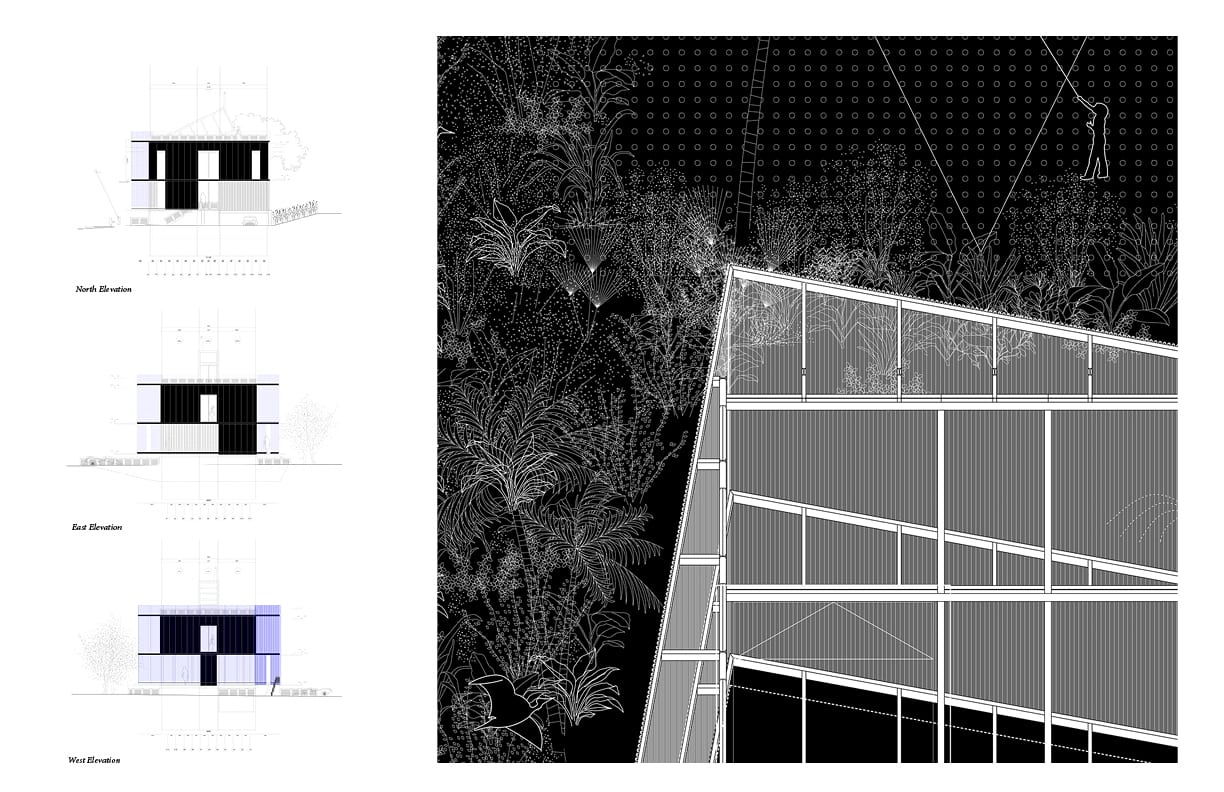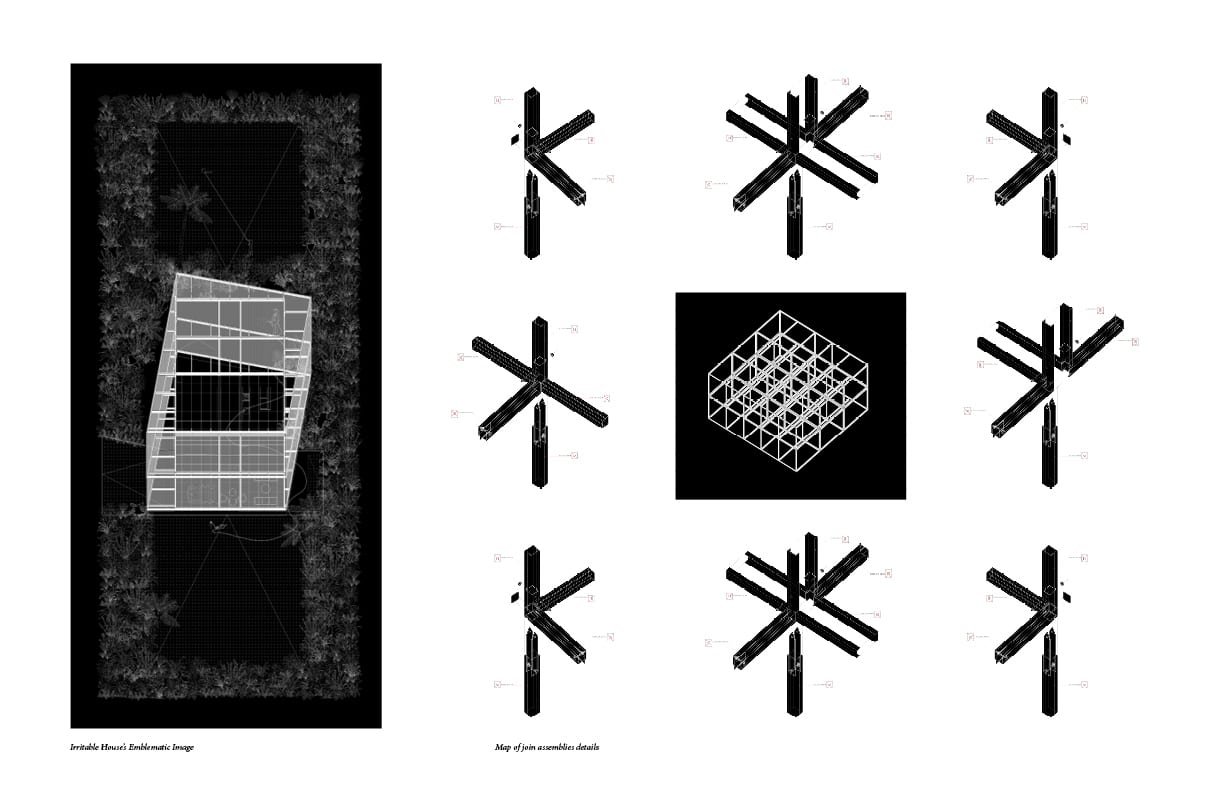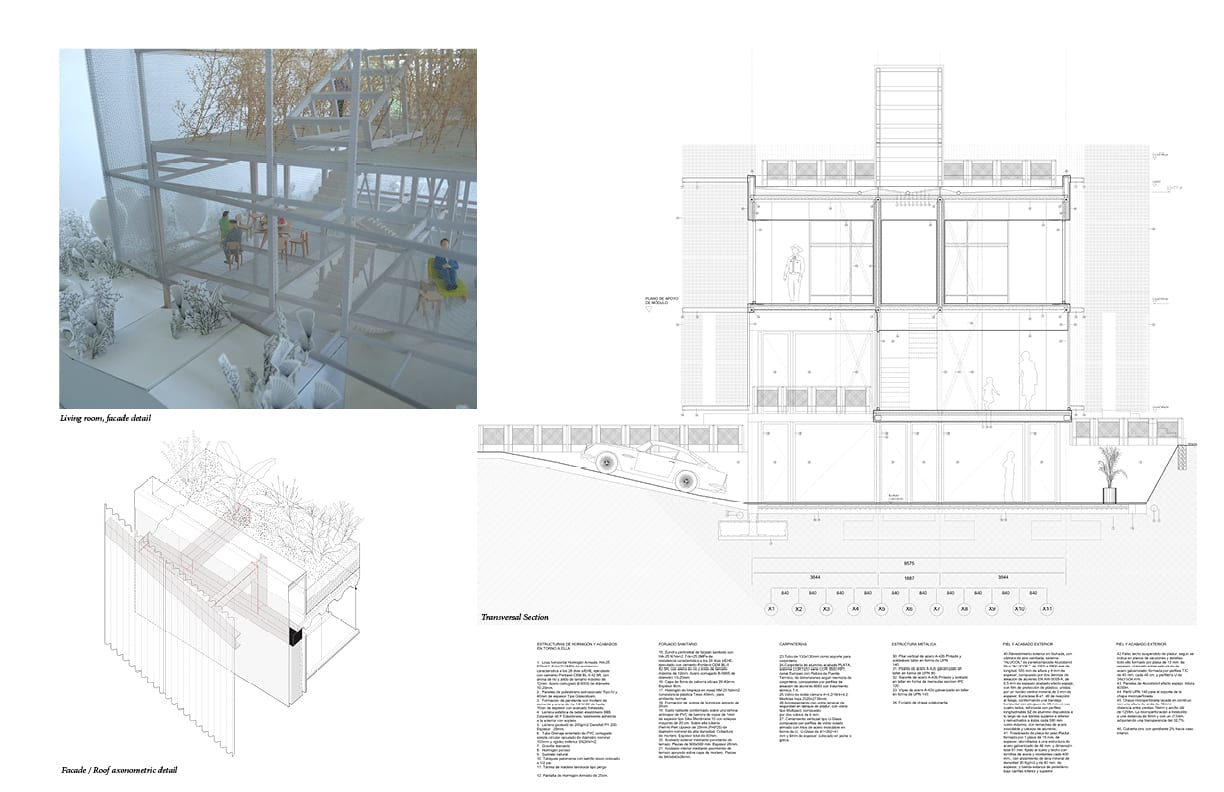 "The Irritable House" serves as a comprehensive repository of potential construction solutions, catering to diverse combinations ranging from single-floor houses to four-floor apartment buildings. Using industrial materials and cutting-edge low-resolution technologies further reduces costs, making housing more accessible and sustainable for the community.
"It is a great honor for Z4A to see our learning from the logic of industrialized American construction systems, combined with the European urban challenges, have led to this fantastic recognition from the Texas Society of Architects," shared Mantz.
More College of Architecture and Design Stories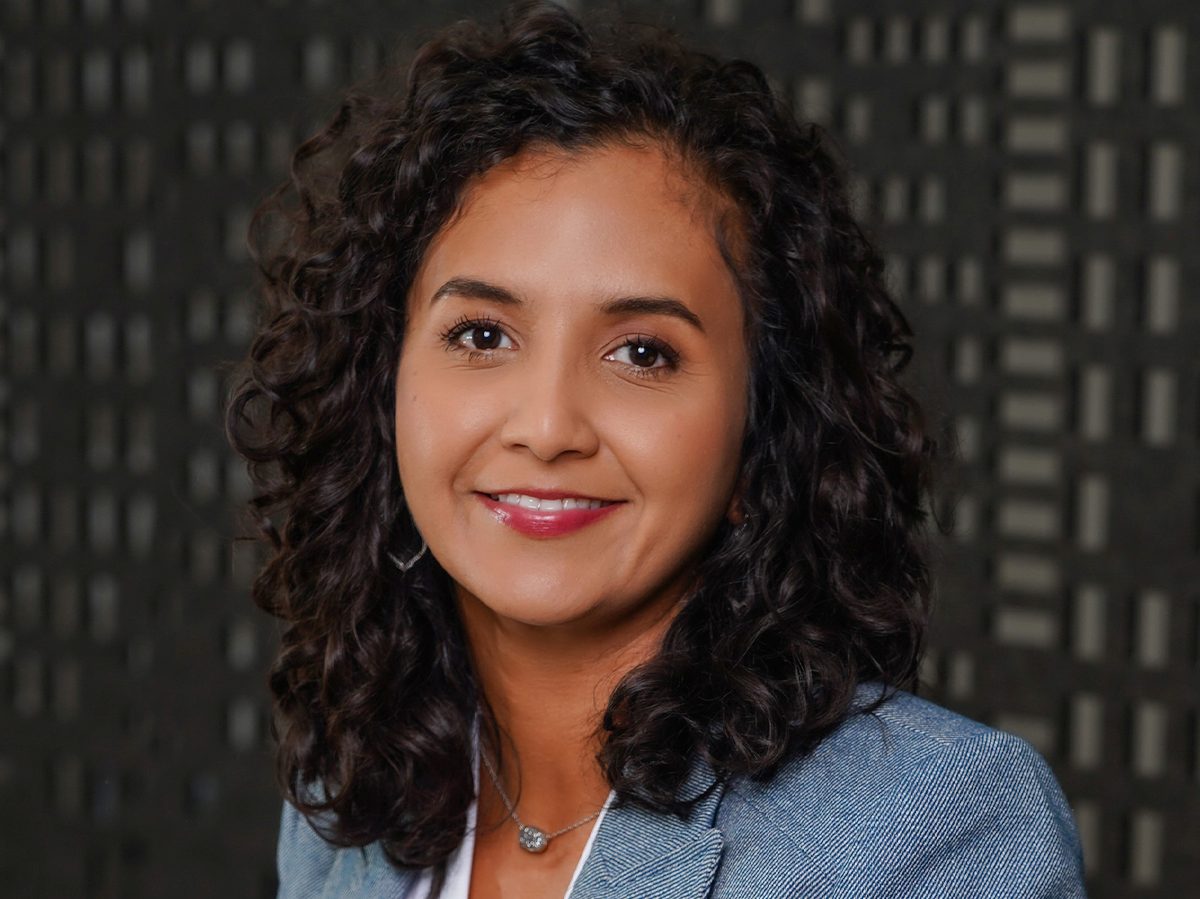 Jennifer started her Hines College journey during a high school summer program. Now a principal at THR3E Design, she says to students, " Never stop learning because architecture and design are ever-evolving fields."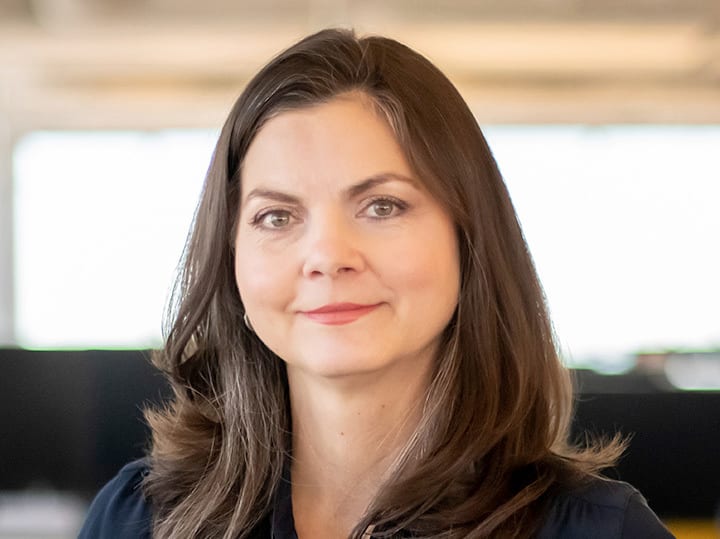 To future designers, Lauri advises, "Be curious and seek diverse perspectives. Ask why of your professors and yourself."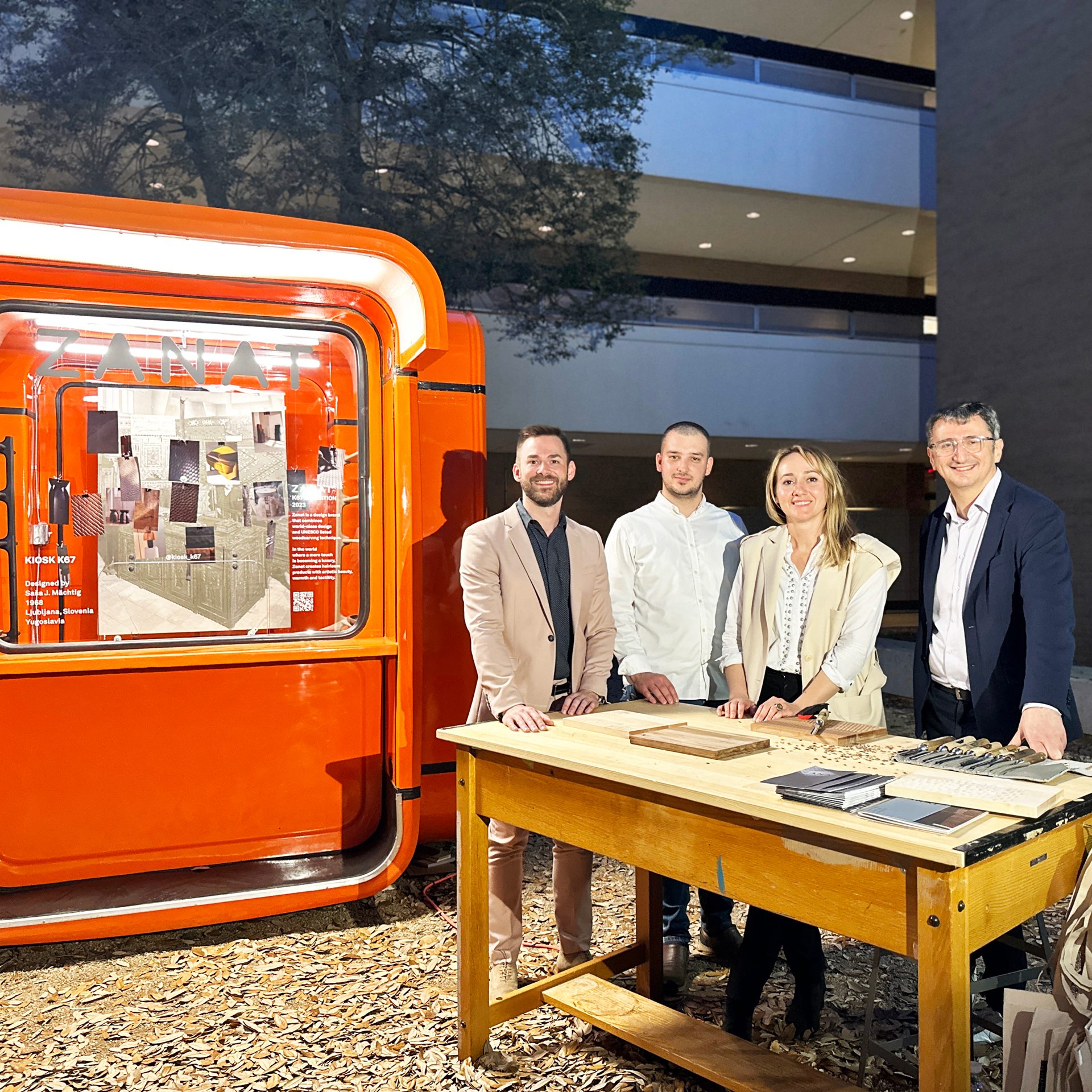 Hines College interior architecture assistant professor Dijana Handanović and alumnus Adam Cook '11 collaborated on the Kiosk K67 / Zanat exhibition.