Celebrating 20 Years of Industrial Design
Hines College program's anniversary spotlights its rapid growth and global reputation
by Stephen Schad • November 20, 2023
The University of Houston Gerald D. Hines College of Architecture and Design celebrated its industrial design (ID) program's 20th anniversary on November 17 with a day of learning, networking, and celebratory events bringing together students, alumni, faculty, industry partners, and friends to campus. Established in 2003 as the only ID program in Texas and the surrounding four-state region, the program has risen to the top quickly, garnering international acclaim from the design community.
In 2003, former dean Joe Mashburn ('78) recruited EunSook Kwon to the College with the desire to build an ID program at the University of Houston. As the program's inaugural director, Mashburn tasked Kwon with developing a bachelor of science degree program from the ground up. Her emphasis on human-centered design helped rapidly grow the program, and, as a result, the ID community began taking notice of the star program emerging at UH. The College launched a new master of science in industrial design degree plan in 2012.
"Our pioneering curriculum and research methodologies earned recognition," shared Kwon. "Our growth was not just about numbers or awards; it was about nurturing a culture of collaboration, mutual support, and relentless pursuit of excellence."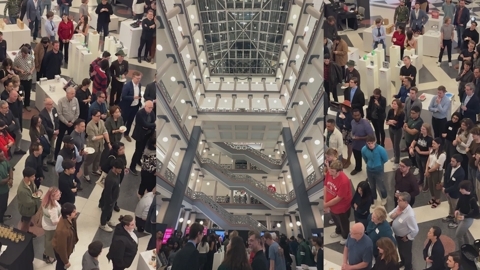 above: Scenes from the celebration; ID Faculty Members share a toast with the dean (from left to right, Zain jamjoon, meg jackson, ID Co-Director Jeff Fang, Founding ID Director EunSook Kwon, Dean Patricia Belton Oliver; ID Co-Director Mark Kimbrough; Elham Morshedzadeh, Adam Wells, Min Kang, and George Chow); during the day, students attended panels and workshops with alumni and industry partners.
Kwon's leadership eventually propelled the Hines College to be one of the top ID programs in the United States and worldwide. Before discontinuing its annual rankings, Red Dot ranked the ID program No. 6 nationally and No. 14 globally in 2015. The Industrial Designers Society of America (IDSA) continually awards UH students and faculty year after year for their exceptional design work. Students have gathered international attention for the past five years, placing at the top of the Bienenstock Furniture Library Furniture Competition. Significant awards have also been received from the International Housewares Association, Toyota Logistic Design Competition, China Hardware Products International Industrial Design Competition, DNA Paris, Dubai Global Grad Show, and Makeup NYC.
Jeff Feng and Mark Kimbrough now lead the College's ID program as its co-directors. Both Feng and Kimbrough have extensive industry experience and have taught in the College's program for over ten years.
"We are passionate about nurturing innovation in our students," said Kimbrough. "Through interdisciplinary collaborations, cutting-edge technology, and a focus on self-discovery-oriented learning, we prepare our students to become forward-thinking leaders in the industrial design world."
Situated in Houston, with the largest medical center in the world, the ID program has made it its mission to intentionally pursue healthcare product design and establish itself as a leader in the field. The program has partnered with Texas Children's Hospital, MD Anderson Cancer Center, and Harris Health System, joining the top professionals in the Texas Medical Center. In 2022, Elham Morshedzadeh joined the Hines College as a Presidential Frontier Faculty member dedicated to healthcare design, further advancing the College's healthcare thrust.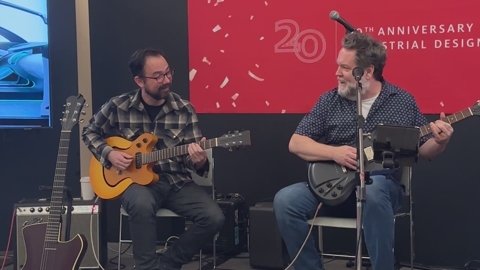 above: The Evening's festivities included live music played on guitars designed by industrial design students; a silent auction consisting of items designed by students, alumni, and faculty was held in the atrium to raise money for student scholarships; the mashburn gallery displayed recent student work
In 2022, David Edquilang ('22) and Niell Gorman ('21), along with ID co-director and associate professor Jeff Feng, won a bronze award from the IDSA International Design Excellence Awards for Knack, an upper limb prosthesis developed to provide disadvantaged amputees with an improved ergonomic and functional prosthesis experience. This year, Red Dot selected David Edquilang ('22) as the winner of its most prestigious Luminary Award for Lunet, a groundbreaking, easy-to-use 3D printable finger prosthesis offering amputees a low-cost solution to restore finger functionality.
"More critical than the fact that our ID program amasses awards is the nature of the products they earn those awards for," shared Dean Patricia Belton Oliver, FAIA. "Our students design products that can make a difference in people's lives."
Over the past 20 years, community and industry partners have supported and contributed to the success of the ID program, including Blaffer Art Museum, IGLOO, Uchi, Modern Luxury Media, Pacific Design, CoA WorkSpace, Lawndale Art Center, Hope Clinic Community, 3D Camp Houston, Ligne Roset, Houston Furniture Bank, Dickson Furniture, Wilsonart International, XtraLight, Grand Time, Collings Guitars, Metro Houston, Elaine Turner, Theatro, IBM Design Center, HP, Dell, Model Solution, PENSOLE Footwear Academy, Samsung, MD Anderson Cancer Center, Texas Children's Hospital, The William Stamps Farish Fund, SICSA, ULI, UH Red Labs, Tramontina USA, Point Innovation, Mixer, NASA, NUO-Tech, and Houston Arts Alliance.
"The program has successfully collaborated with industries to produce innovative solutions and IPs," said Feng. "We are dedicated to continue expanding our capacity and impact through collaboration initiatives and forging more partnerships."
Learn more about the Hines College's industrial design program by reading the 20th anniversary publication.
More College of Architecture and Design Stories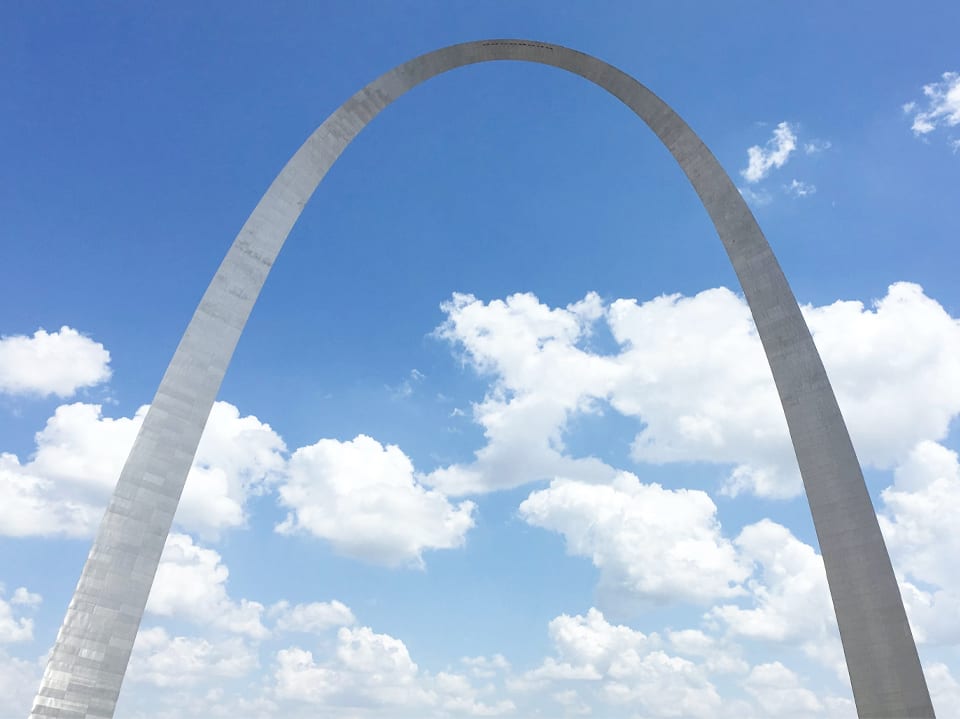 A UH team of architects, engineers and designers will put their creative minds to the test as part of a new competition to design innovative, unique and fully operational homes to lead the housing transformation and showcase their talents.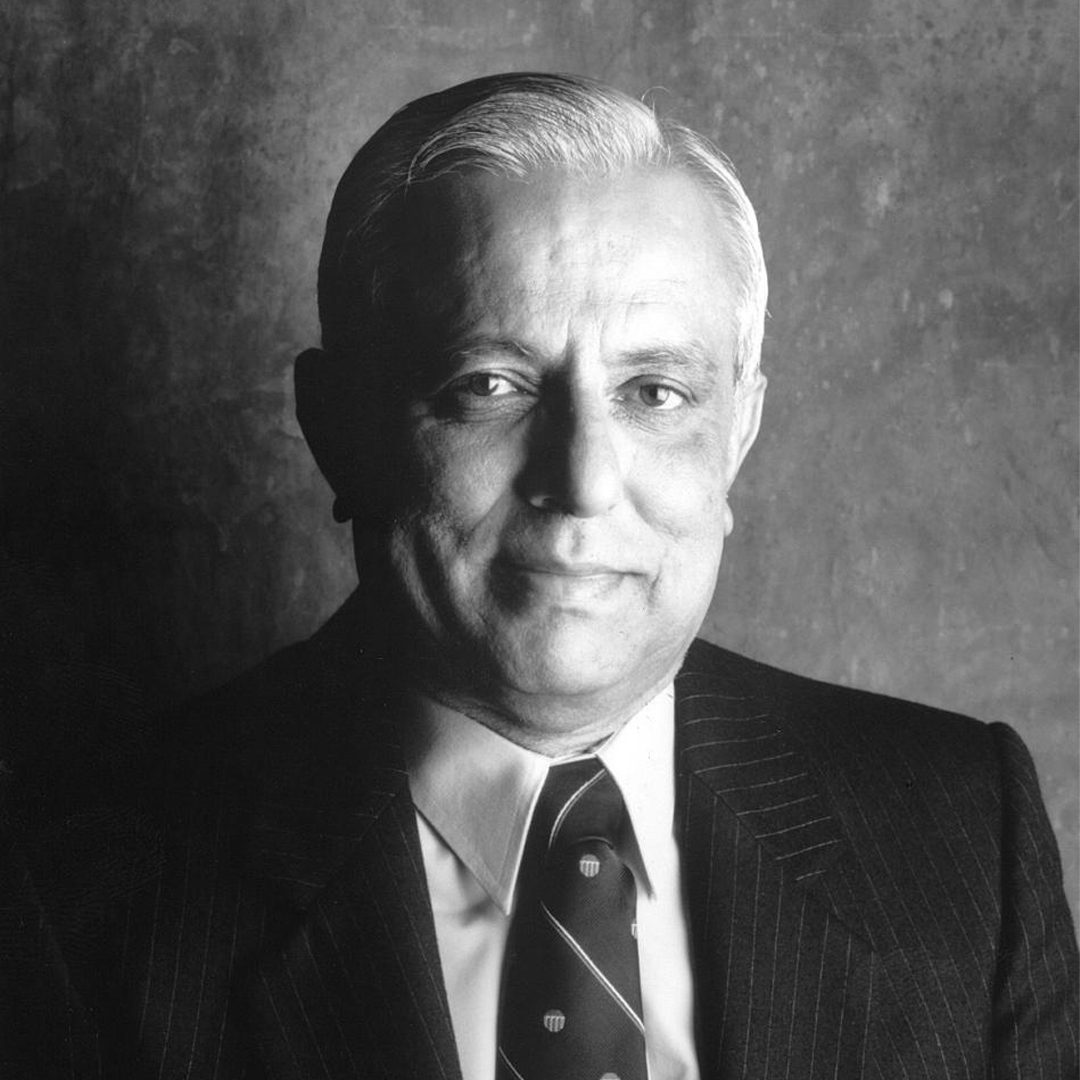 For the last 53 years Joe Colaco prepared students to pursue careers in architecture and engineering, hoping to pass along technical knowledge and skills to budding architects. Now, he's recently won the AIA Houston 2023 Educator of the Year Award.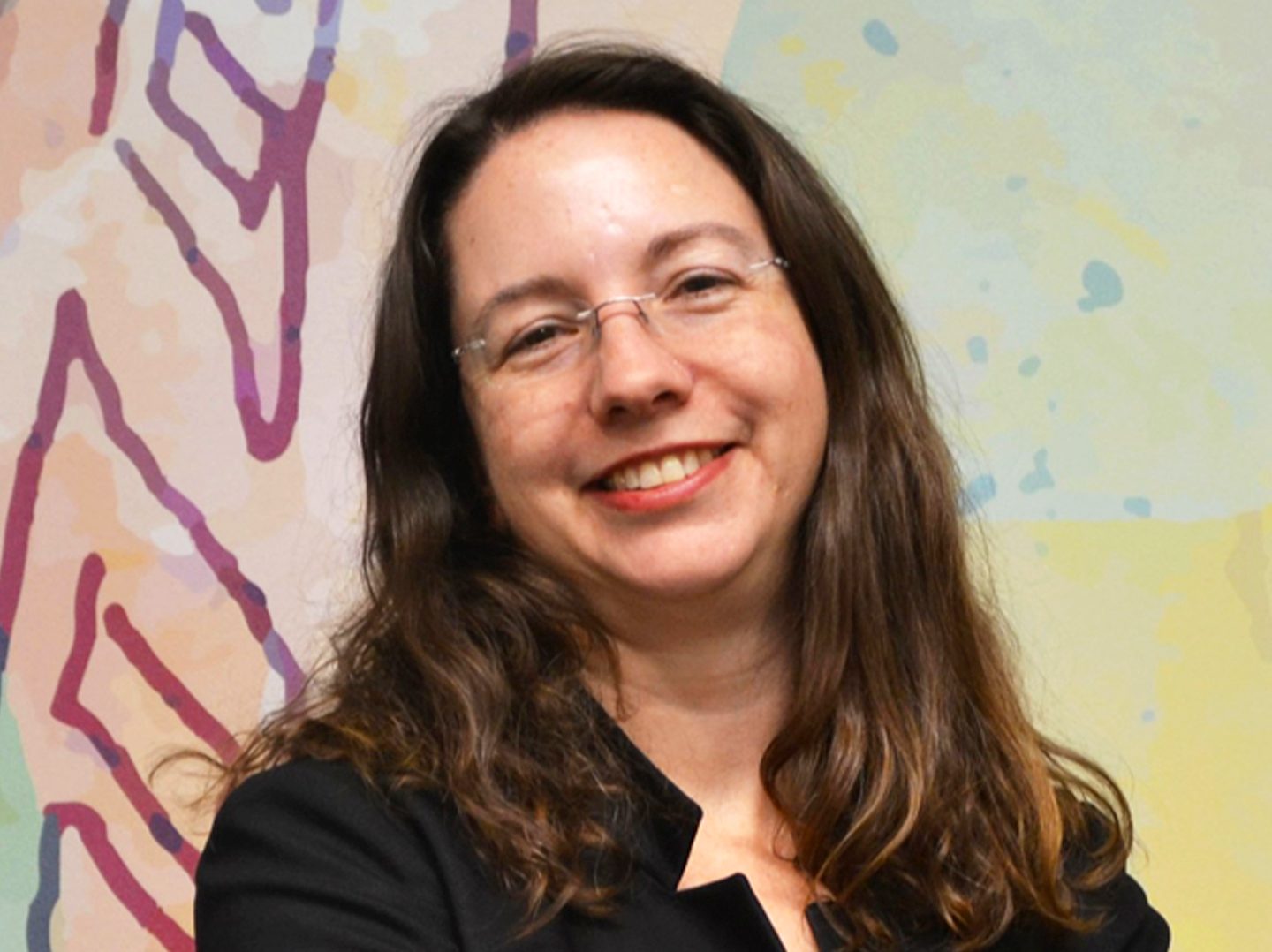 Alyse Makarewicz ('97) studied architecture to combine her analytical and creative strengths. Since then, she started her firm 18 years ago to help keep women in architecture. Recently, AMB Architects was selected as AIA Houston's Firm of the Year 2023.