Ivy League Bound: Hines Students Take the Next Step
Alumni share experiences influencing their pursuit of graduate studies
by Symone Daniels • September 22, 2023
This fall, two Hines College alumni commenced the next step in their academic careers, beginning graduate studies at two Ivy League universities – Harvard University Graduate School of Design (GSD) and Princeton University School of Architecture. Their experiences can inspire other students to consider attending graduate school to further their exploration of architecture and design and pave their future careers.
PATRICK MARGAIN ('22)
Attending graduate school was always on Patrick Margain's radar. However, during his third year as an undergraduate student at the Hines College, he fully committed to furthering his education. Margain wanted to apply to graduate school because he believed continuing his education would open new opportunities and avenues for his future career. He was passionate about research and believed pursuing a master's degree would better equip him with the necessary tools to pursue a research-related position.
When Margain arrived at the University of Houston as a freshman in 2017, all he knew about architecture was that it involved "building stuff." As he progressed through his studies, he found himself fully immersed in the world of architecture, making graduate school an obvious next step.
While graduate school was part of Margain's ultimate plan, he decided to work in industry for a while after graduating with a Bachelor of Architecture.
"In architecture school, there is an amazing energy partially fueled by a kind of naivete notoriously absent in the profession," explained Margain. "Part of me was afraid of becoming jaded and losing that energy before I applied for graduate studies, so I wanted to do it sooner rather than later."
above: Margain shares application tips in a video for the hines college; in his new studio space at the harvard graduate School of Design.
Another factor playing a significant role in his decision was his immigration status. As an international student from Mexico, a STEM-designated graduate program extended his ability to work in the United States for several years. It also allowed him to work in the field longer without applying for a different visa.
Margain took advantage of opportunities at UH to further develop his portfolio in preparation for graduate school. He believes his thesis project also equipped him for graduate studies because it focused on nature, culture, and the role of architecture and its conceptual quality. The experience helped him understand the themes he wanted to pursue and research.
When he first started applying to different graduate programs, proximity was a huge factor; however, after sharing his goals with his mentors, his mentors encouraged Margain to apply to other programs nationwide. Although it was a little challenging to know what each architecture program specialized in, he conducted extensive research, including speaking directly with the schools and learning more about their programs and graduates. He even watched YouTube videos showcasing school lectures.
Margain applied to five highly regarded schools, including the Southern California Institute of Architecture, the University of Texas, Columbia University, Harvard University, and the University of Houston. Harvard Graduate School of Design (GSD) was his final choice, and he began his studies this fall 2023.
Margain intends to expand his general understanding of what is possible in architecture. He wants to pursue his long-term interests and attempt to answer questions he has carried with him over the years.
"During my undergraduate career, I participated in transdisciplinary energy research and developed the skills to articulate my ideas and arguments through drawing to push the boundaries of what I thought architecture could be," said Margain.
Margain wants students applying to graduate school to understand that creating work aligning with graduate school makes the application process more manageable. Organize your thoughts and tell your story.
above: Margain's senior thesis, "La Quebrada de Acapulco" earned him a 2022 Hines College super jury award
ANA SEVILLA ('22)
Ana Sevilla explored continuing her education because she sees architecture as a tool for activism. She wants to find a solution on how to redirect oppression.
"I took a cross-pollinated approach to my curriculum between ecology, gender studies, and ethics, culminating in a thesis/exhibition," shared Sevilla. "My commitment to mapping the complex loops around material subjects as active agents in our environment, seeking alternative aesthetics to systems of subjectivity, and calling for resistance in the form of care puts my inquiries about our practices and norms into new forms of existence."
Sevilla believes graduate school will allow her to disseminate and nurture her view of the world. After graduating in May 2022, she immediately started working in industry. Sevilla planned to work for a few years, but her personal and professional worlds kept colliding, so she decided it was "time for a new project."
above: Sevilla gives insight into applying for graduate schools in a video for the hines college; on campus at princeton in september
To prepare for graduate school, Sevilla did a lot of self-reflection. She treated the application process like a full-time job. Every day, she took steps to ensure her portfolio was updated and researched prospective schools to continue her education.
As an undergraduate student, Sevilla met different professors who helped shape and mold what she could do in architecture. Sevilla applied to five esteemed universities, including Columbia University, Harvard University, Yale University, Cornell University, and Princeton University. Ultimately, she decided on the Princeton School of Architecture, where she began her studies this fall 2023.
While applying to different graduate schools, she focused on the type of work being produced by the students. She also deemed it equally necessary to look at the professors teaching in each university's program and closely examine their work and research interests.
above: A video component from Sevilla's senior thesis "Liquid Dissidents," which earned first place in the 2022 Hines College Super JURY
Sevilla wants students thinking about graduate school to know that although it is an intense process, they are not alone.
"Reach out to professors and your mentors, especially in architecture you admire," Sevilla explained. "See how their work relates to how you want to live. Reach out and get them to review your portfolio. Connect with your classmates, people you respect, and friends outside school."
Sevilla urges students to understand that graduate school is attainable; however, you must do the work and surround yourself with like-minded individuals.
Want to see what Patrick and Ana shared with undergraduate students about applying for graduate school? Watch the interview on our Instagram.
More College of Architecture and Design Stories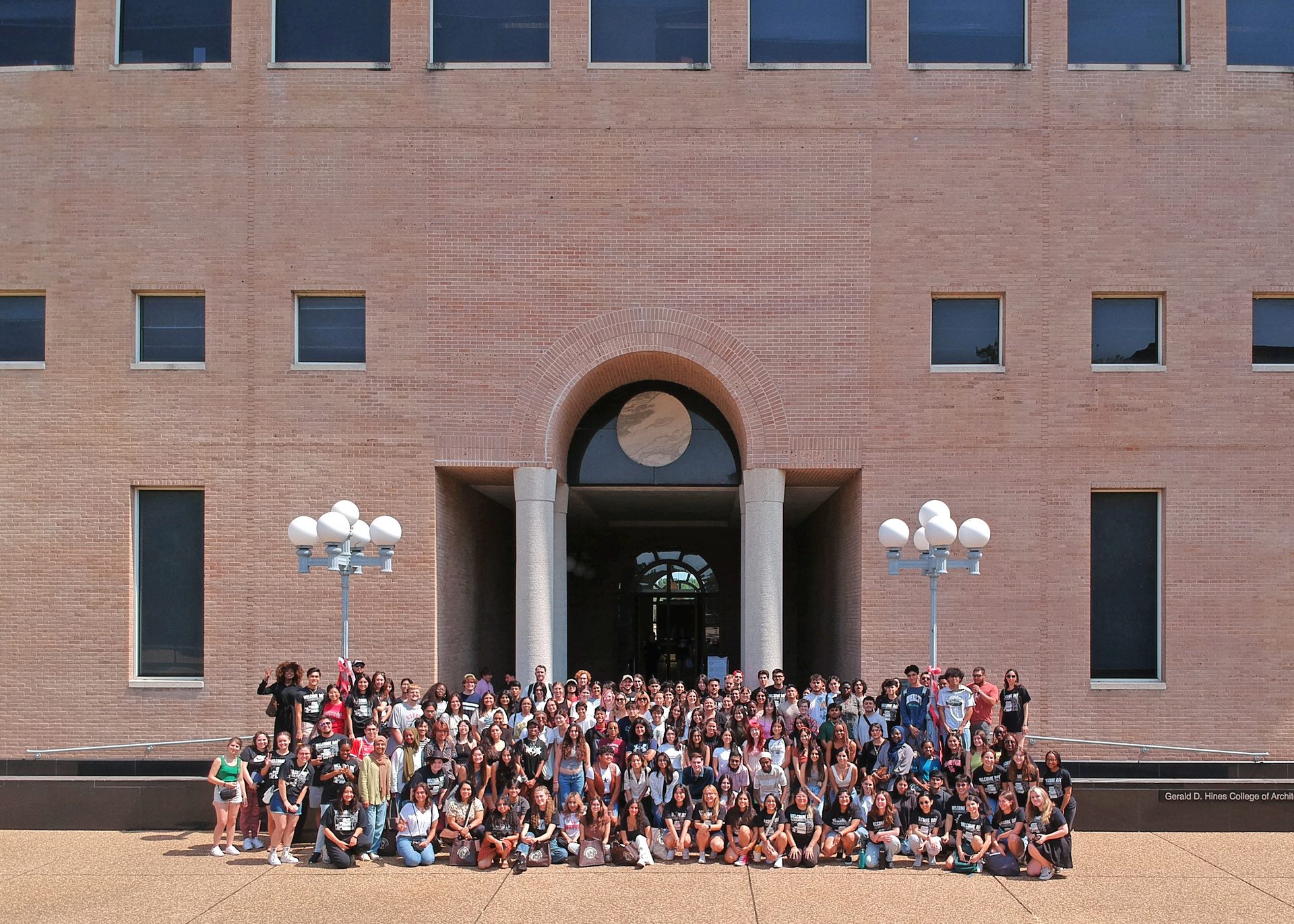 The Hines College student organizations welcomed new incoming students for an entirely in-person day of welcome on August 20. Welcome Day is wholly run by the Hines College's student organizations and supported by donations solicited from the Houston community.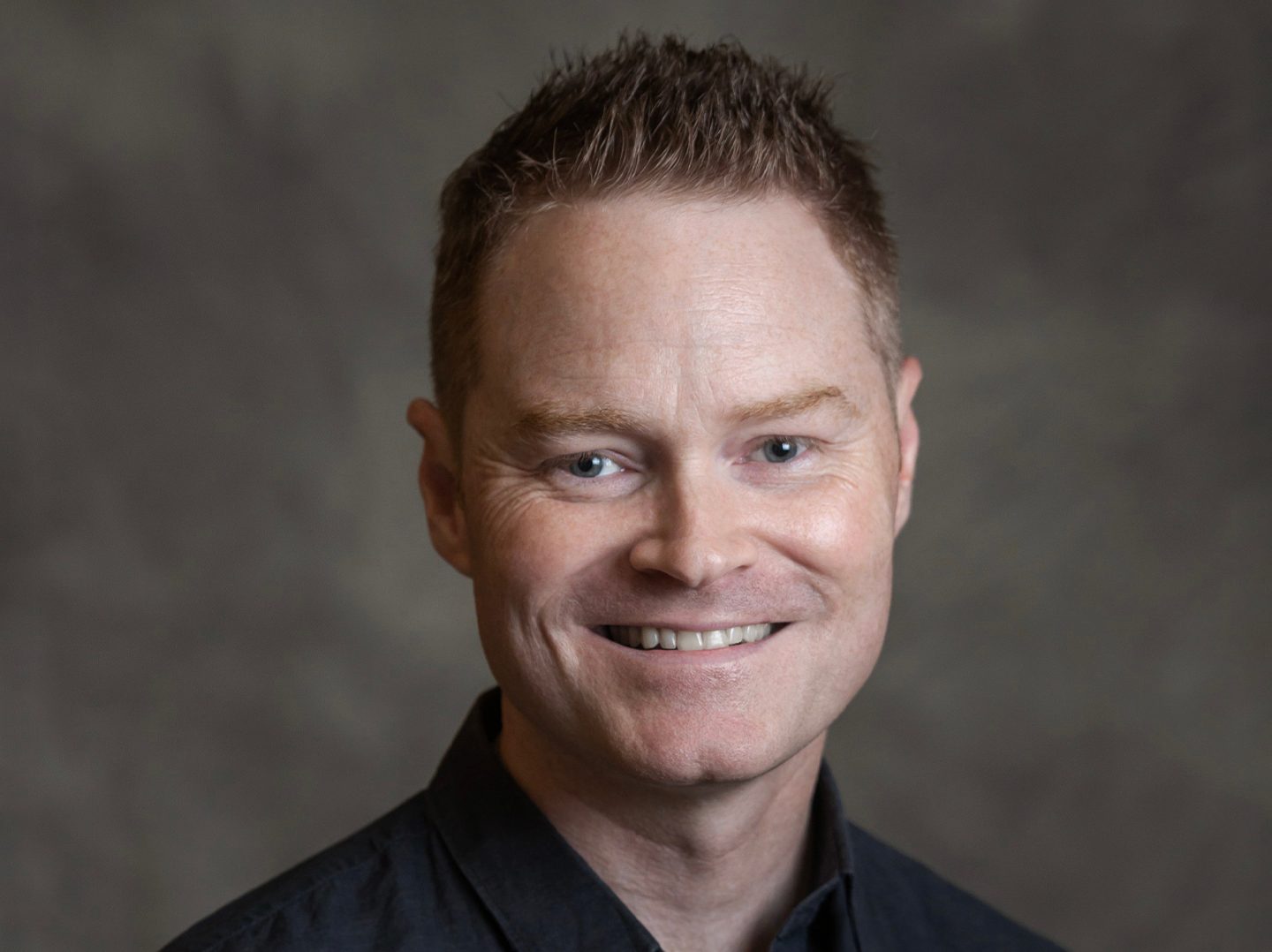 Recently named the Director of the Keeland Lab, Hines College associate professor Jason Logan reflected on his time as a student. "It is difficult to pick one favorite memory, but they all come from the late nights at the Hines College, with the lifelong friends I made as a student."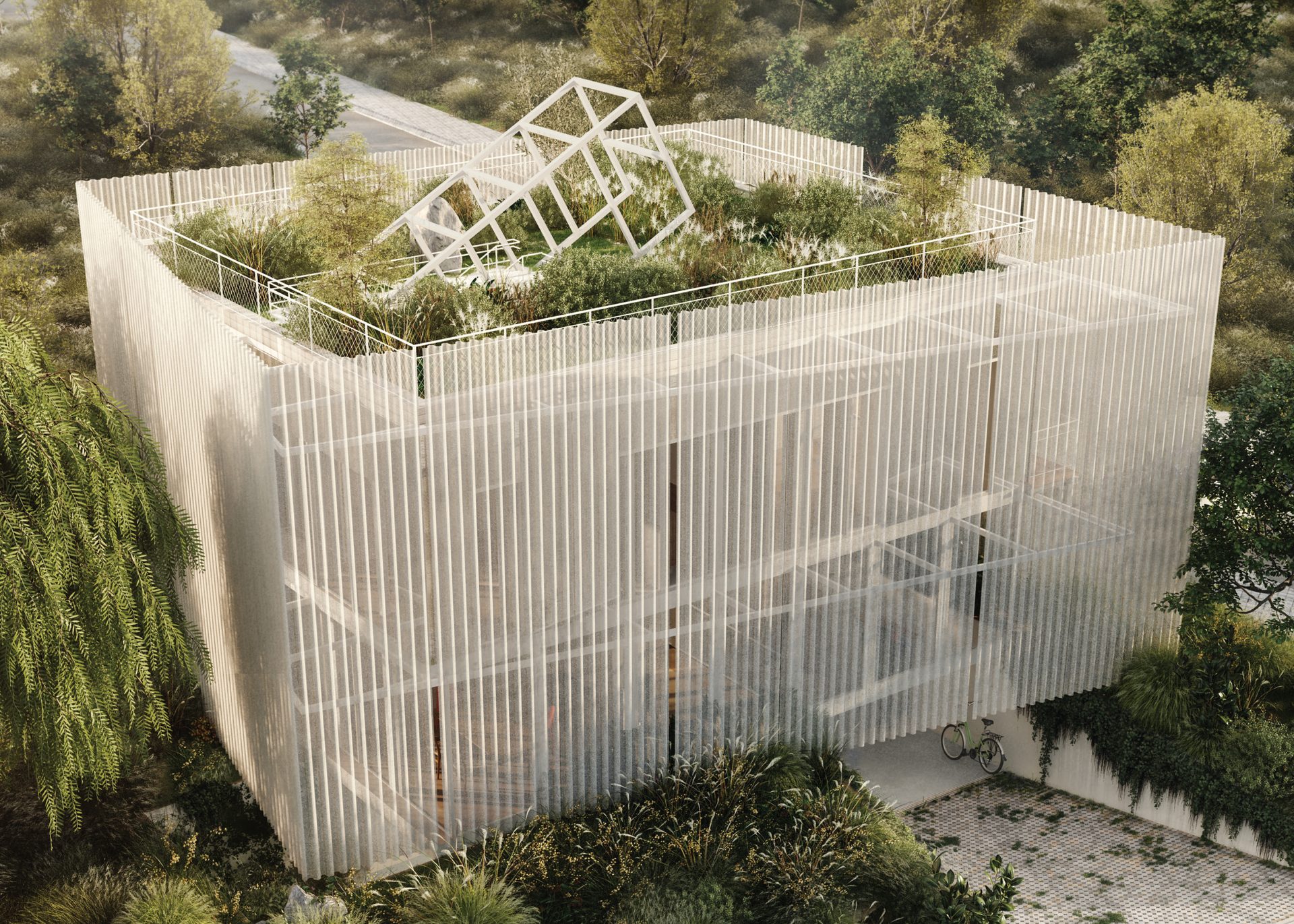 The Texas Society of Architects recently announced Z4A Architects, led by Hines College faculty Rafael Beneytez-Duran and Ophelia Mantz, as a recipient of the 2023 Studio Award Winners.