Ruffino Hills Landfill Project Wins Second APA Gold Award
University of Houston committed to resilient Houston communities
by Symone Daniels • October 4, 2022
The American Planning Association Texas Chapter awarded University of Houston Gerald D. Hines School of Architecture and Design professor of architecture Bruce Race FAIA, FAICP, Ph.D. with a 2022 Gold Award this week for his Ruffino Hills Landfill proposal. The project received the APA Houston Chapter's Gold Resilience Award earlier this year.
Similar to his Robins Landing Town Center: Strategies and Guidance for Resilience project, Ruffino Hills Landfill Resilient Redevelopment and Detention was first considered by UH students who strongly believed in impacting communities. Located at the intersection of the Sam Houston Parkway (Beltway 8) and I-69, Ruffino Hills Landfill is a project motivated by the community.
"The community wanted something that would improve their economy, as well as recreational parks and educational components," shared Race. "The purpose of the process and the developed plan was to find consensus."
Above: Renderings of Ruffino Hills: Town center at five ponds and the lake loop trail
Ruffino Hills Landfill is an integrated economic and environmental resilience project demonstrating how to take a landfill site with a negative environmental contribution to a progressive and effective environmental contribution. The project also features net zero energy and greenhouse gas strategies, showing that an investment in Ruffino Hills will exceed Houston's environmental goals in the City's climate action plan and resilience plan.
At a regional level, the Ruffino Hills Landfill development increases the flood detention capacity and, in turn, provides solutions for the current urban heat island. Ultimately, the redevelopment will result in a cooler part of the City.
Building a detention pond like this can be quite costly and tedious, especially considering the excavation and infrastructure required. However, including it as part of a real estate project creates an opportunity for the public to benefit from private investments in the area.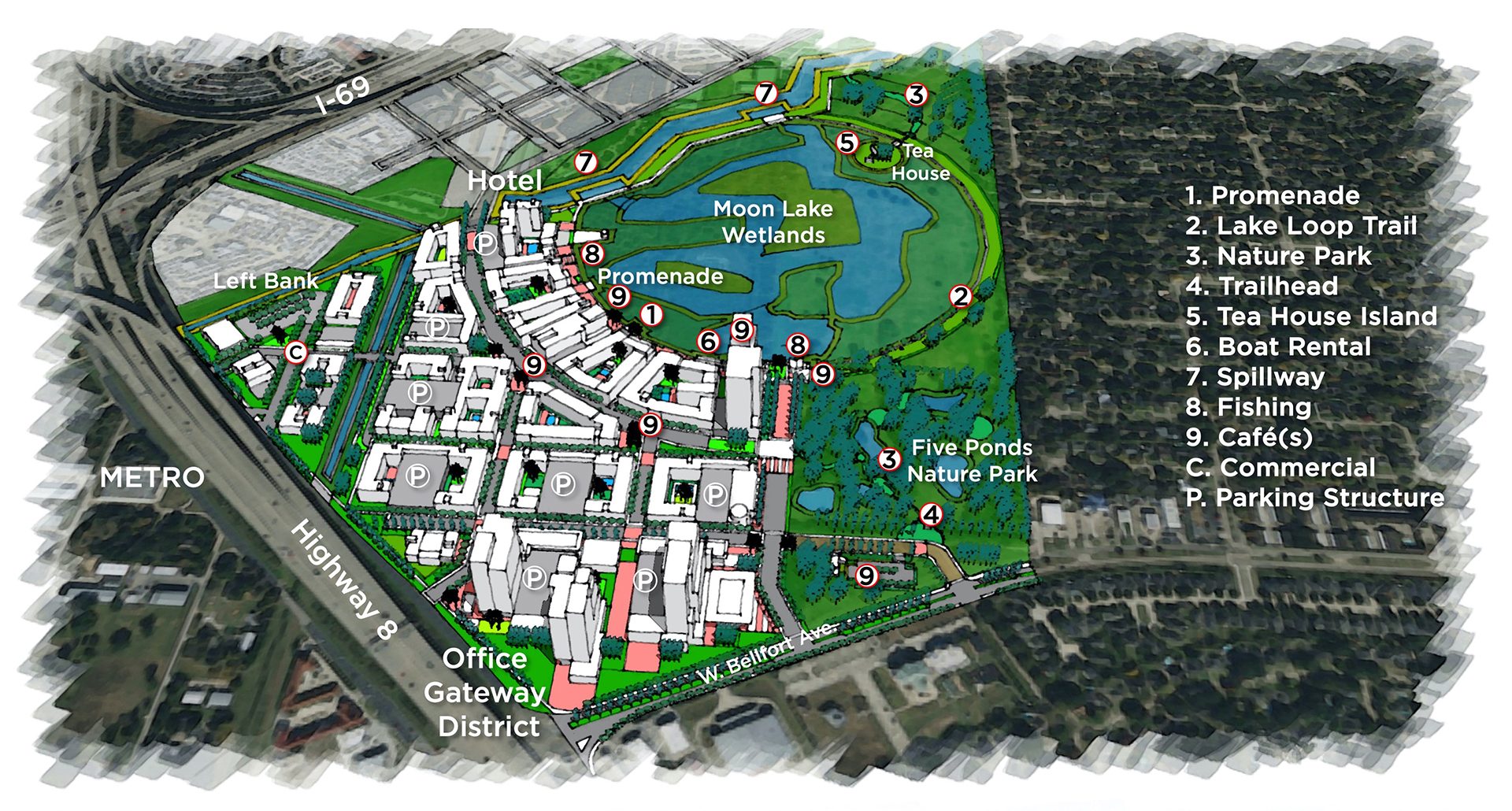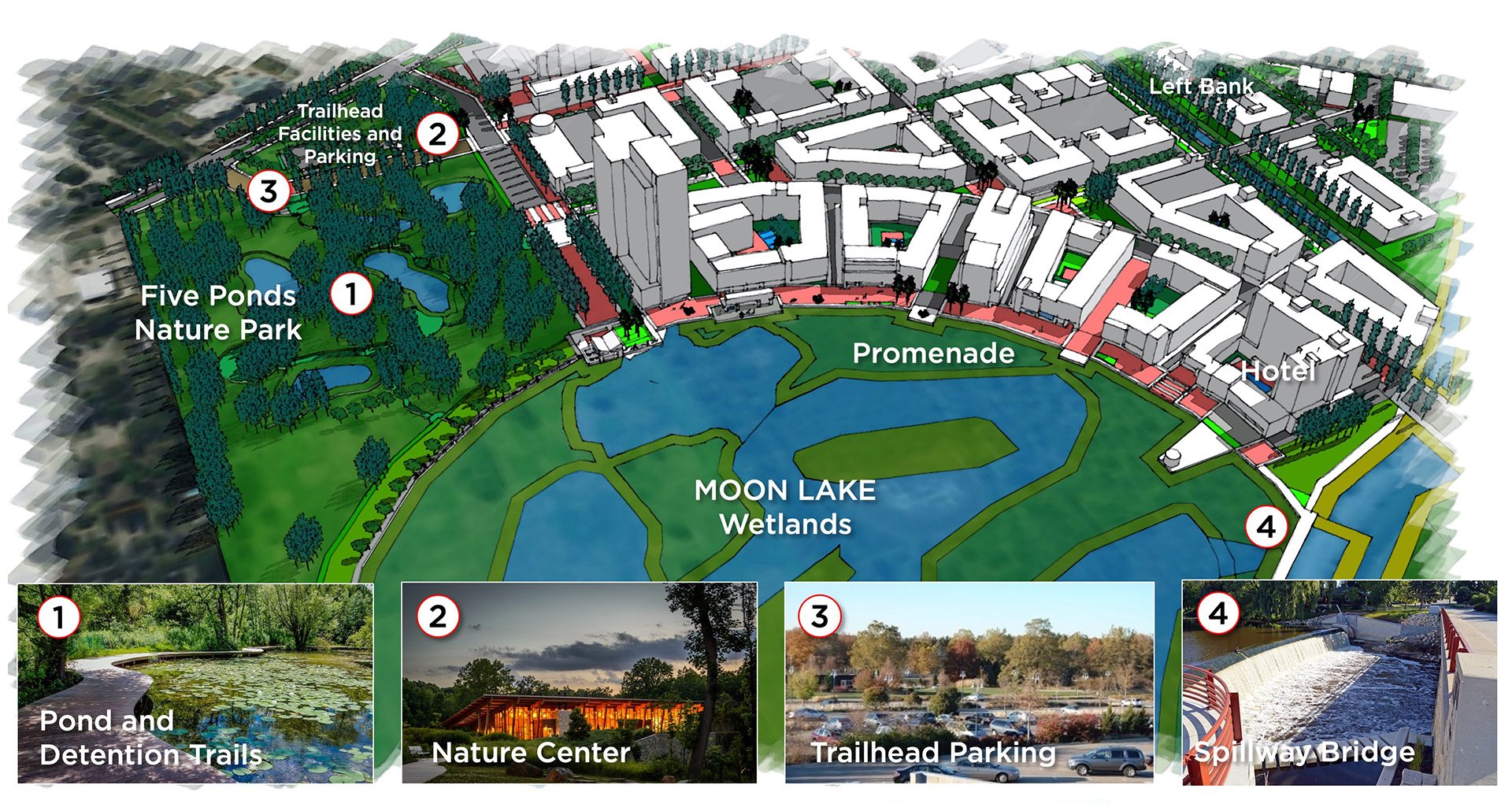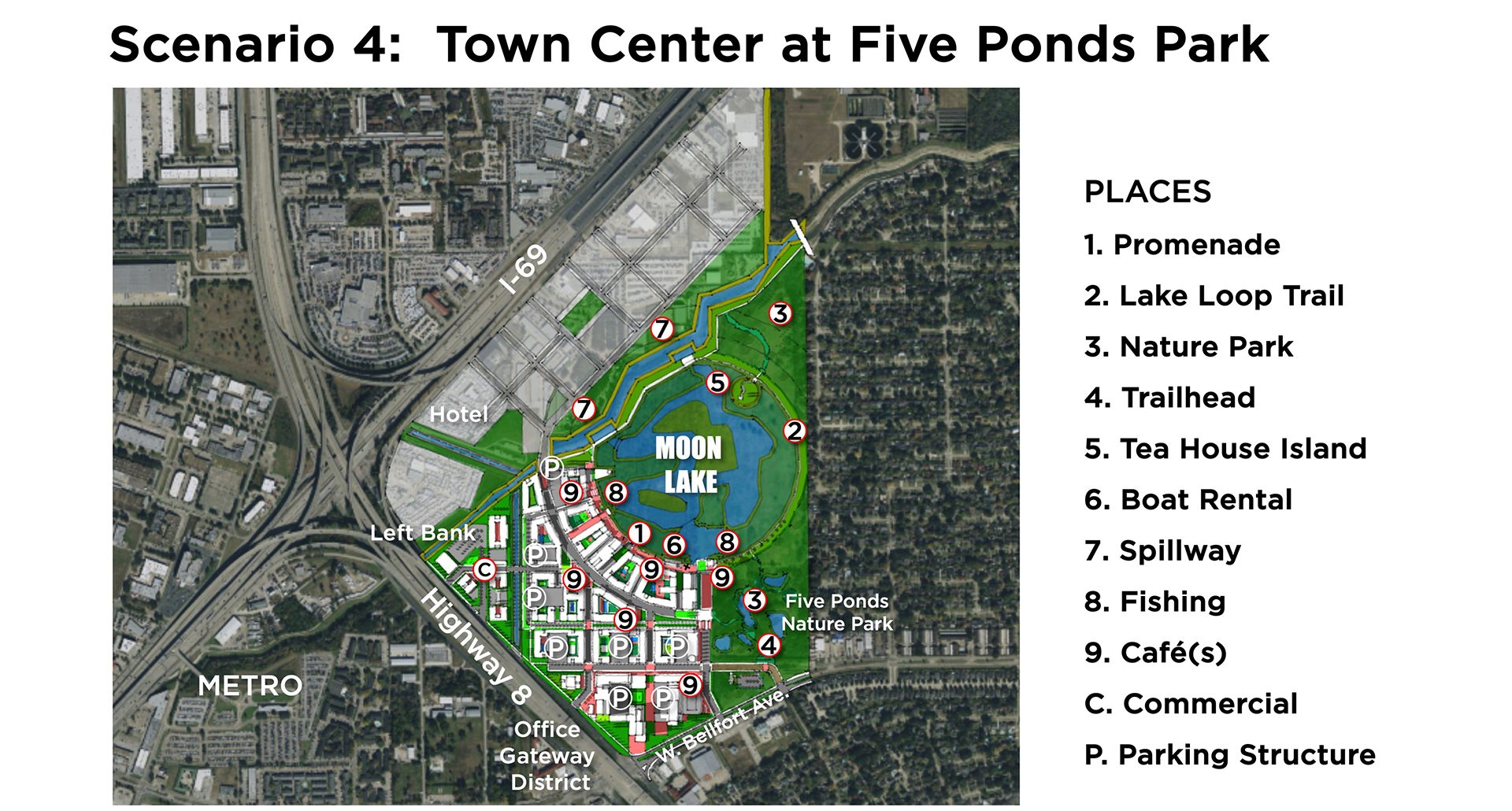 Above: Diagrams and drawings of how ruffino hills can be transformed
Race believes ensuring the community receives balanced economic, environmental, and social equity is challenging because Houston has not experienced many opportunities to plan and implement a project of this magnitude. It is also difficult to decipher who will take over the project's leadership concerning economic development, detention, and recreation.
"The challenge is that it requires a kind of innovation we have not tried before," said Race. "We do not have good examples in Houston focusing on how the public sector can put together a project where the private sector can take advantage of the location and have a successful development that can help pay for the detention and the recreation."
Ruffino Hills will not only reflect the desires of the community, but the project will also create a lasting impact, including benefits such as a regional park with educational programs for children, more diversified housing, and regional dentition reducing flooding.
Projects like Ruffino Hills Landfill show how the University of Houston is committed to and always working towards supporting resilient communities through Houston. The City of Houston proclaimed August 23, 2022 as Ruffino Hills Landfill Day on which Race presented the Ruffino Hills plan to Houston City Council.
Click here to learn more about Ruffino Hills Landfill Resilient Redevelopment and Detention.
More College of Architecture and Design Stories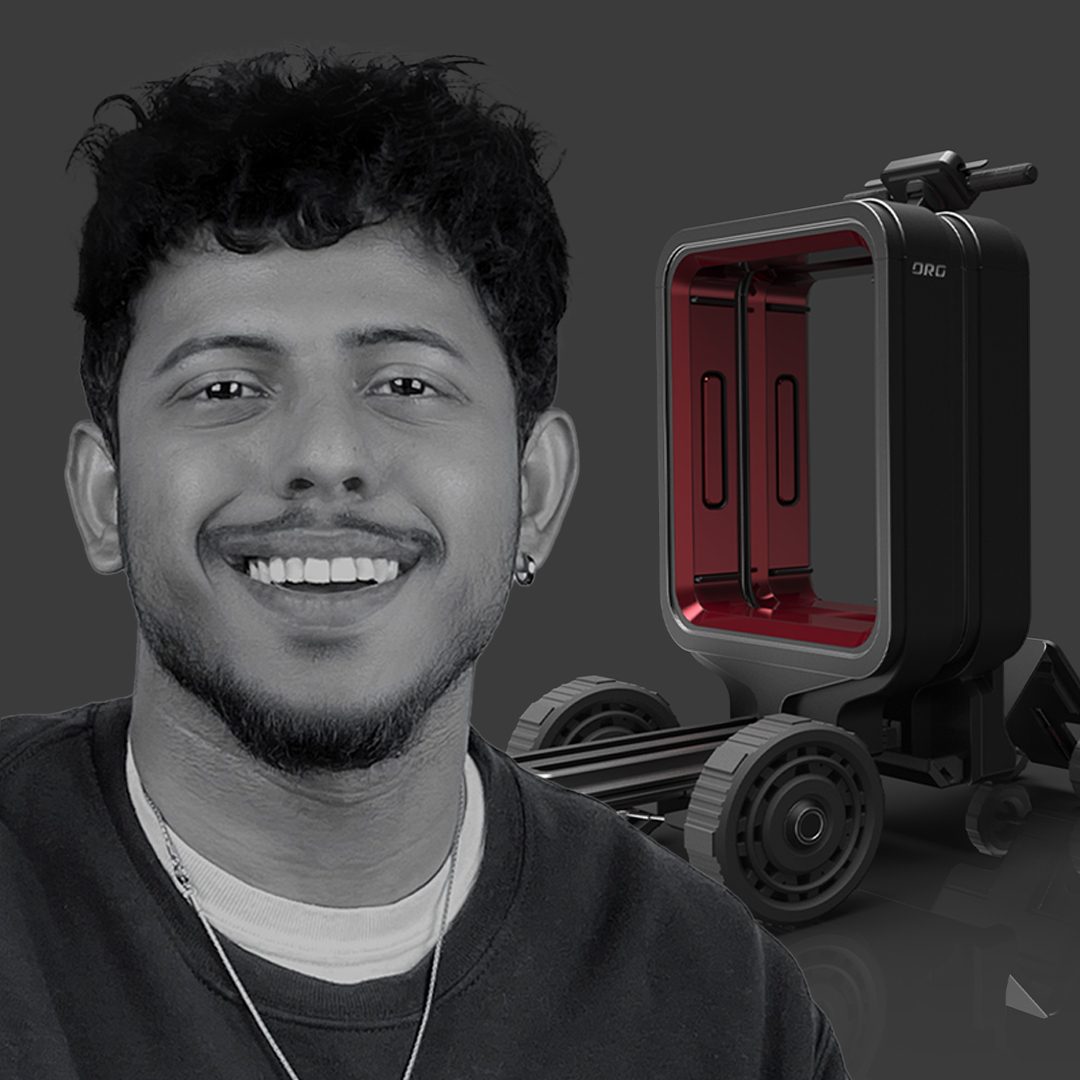 Jacob Abraham '22 is the 2022 first place winner for his design of Oro, a delivery vehicle created for urban environments.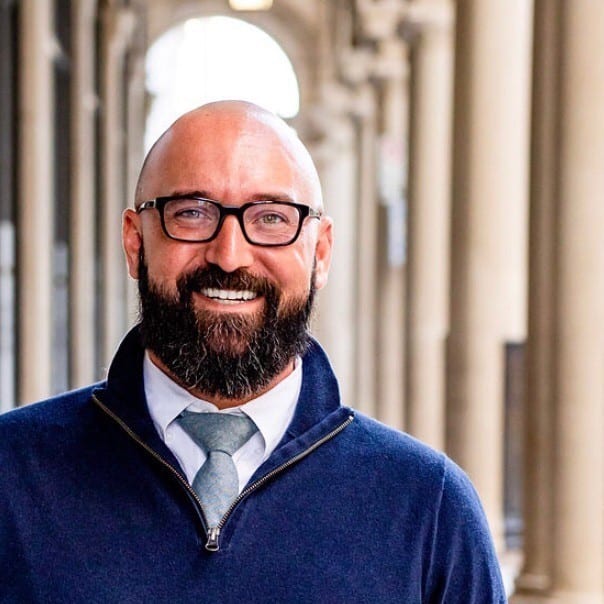 "My time at UH taught me the value of being wrong and how to embrace those opportunities to learn. Design is iterative ... Collaborative design is a conversation."